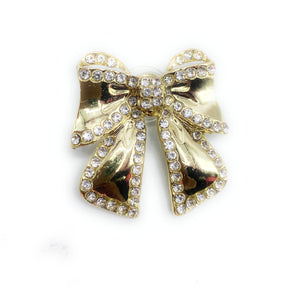 Gold Ribbon Bow Croc Charm
Turn your ordinary clogs in to fabulous and extraordinary footwear. 
We can customize a pair JUST FOR YOU!

Here are the things we will need to customize the perfect pair for you.
1) What shoe? Adult or Kids
2) What size
3) What color?
4) Bling Level ? Light, Medium, Heavy
5) Charm Preferences
Note: all custom orders must be PREPAID.

Just send me a message and I'll do it just for you!