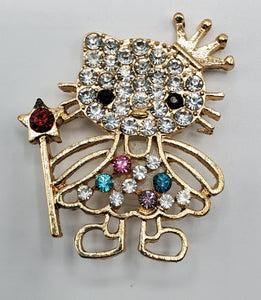 Gold Rhinestone Studded Kitty Princess Croc Charm
This charms is personalize with your own style! Have it and you will stand out!
Turn your ordinary clogs in to fabulous and extraordinary footwear. 
We can customize a pair JUST FOR YOU!
Note: all custom orders must be PREPAID.

Just send me a message and I'll do it just for you!